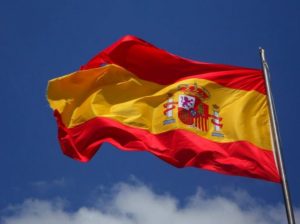 Do you have an idea? Are you thinking of setting up a business in Spain? If that is your case, you may struggle with the beginning of your adventure. However you should not panic! With the support and legal advice of our firm your business will be an absolutely success!
In general terms, to acquire legal status and start any economic activity in Spain, the following procedural formalities are necessary:
Registration of the company name. You must obtain a document from the Registro Mercantil Central, confirming that the name you intend to use is not already registered.
Apply for your C.I.F (company tax identification code) at the tax office (Delegación de Hacienda).
Deposit the capital into a bank account in the company's name; the minimum establishes on the law is 3,005.06 euros.
Pay the transfer tax at the tax office of the province where the company has incorporated.
Registering the company at the Corporate Registry (Registro Mercantil), it shall be done once the transfer tax has been paid.
A Formal Declaration to start the activity of the company shall be filed before the Spanish Tax Office (Delegación de Hacienda), which shall contain the tax system for which the company will be liable.
Registration of the company at the Social Security General Treasurership.
The company's director with direct control of the society shall join the Autonomous workers' special system.
We are expert lawyers in procedures to undertake. In addition, we have been helping foreign companies in their most common transactions in Spain for more than 30 years, such as hiring employees (foreigners or from that country).
If you have any questions please call us or write us an email, we shall be delighted to help you.